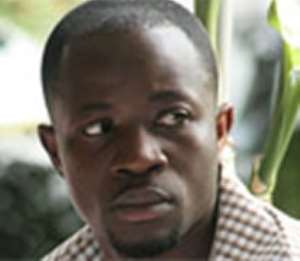 The Editor of the Enquirer newspaper, Mr Raymond Archer, has filed a motion praying the Accra Fast High Court to set aside a default judgement it gave against him and Focal Media Publishing, publishers of the newspaper, for defaming the Country Manager of Kosmos Energy Ghana Limited, Mr George Yaw Owusu.
Mr Owusu sued the Enquirer and its editor for publishing what he described as libelous materials which created the impression that he was a drug dealer who, together with the former Minster of Defence, Mr Albert Kan-Dapaah, had links with the former Member of Parliament for Nkoranza, Mr Eric Amoateng.
The court gave the default judgement against Mr Archer and Focal Media Publishing for failing to file their appearance in the case which was instituted in December 2008 by Mr Owusu, who stated that those publications were untrue and that as a result of them his reputation had been gravely affected and, therefore, he had suffered and continued to suffer irreparable damage, pain and embarrassment.
According to Mr Owusu, the Enquirer made the publications in deliberate disregard to page 10 of a Narcotics Control Board (NACOB) report which clearly mentioned that a man by name "George Owusu" who had shipped ceramics to the USA and had links with Amoateng was different from him the plaintiff, Mr Owusu.
In an affidavit in support of the motion on notice to set aside the court's judgement, Mr Archer said it was the first time he had been served with a formal process relating to the suit in respect of which the interlocutory judgement was entered against him.
He stated that although search results at the court's registry proved that a reporter from his outfit, Mr Freddy Nyarko, had been served with the writ of summons and statement of claim, Mr Nyarko had denied receiving any court processes on behalf of Mr Archer.
The deponent further stated that should the court permit him, he would file his defence and lead evidence to prove that he published those stories based on justification, qualified privilege and fair comment within the meaning of the law on libel.
"The first defendant (Focal Media Publishing) has always been prompt to respond to defamation suits against it and would not have been indolent had the processes come to its attention," the affidavit in support of the motion pointed out.
Counsel for Mr Archer, Mr Tony Lithur, is expected to move the motion on notice to set aside the interlocutory judgement against Mr Archer on Monday, April 6, 2009.
Mr Owusu stated in his substantive writ that he was an environmental scientist who had worked with reputable oil companies in the USA for the past 20 years and had neither met Amoateng nor ever dealt in drugs, as was "maliciously" and "mischievously" published by the newspaper.