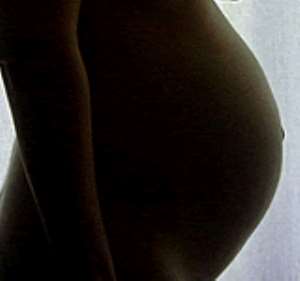 South-Tongu District recorded 835 teenage pregnancies among mainly basic school girls as young as 10 years in 2007 and 2008.
Health facilities in the district also recorded 84 induced abortions involving mainly girls who dropped out of basic school, however no deaths were recorded in respect of such abortions.
Miss Justine Alornyo, South-Tongu District Public Health Nurse said this at the launch of the district's Family Planning campaign and World Tuberculosis Day celebration at Dabala on Tuesday.
It was organised jointly by Quality Health Partners (QHP) an NGO and Ghana Health Service under the theme "Family Planning: Future in Your Hands, Make a Health Choice". It was attended by mainly second cycle students.
Miss Alornyo said 445 girls aged between 10-19 years received antenatal care in health facilities in the district in 2007, while 390 girls received antenatal care in 2008.
"Because of the situation, abortion cases are alarming, with 24 cases treated in 2007 and another 59 last year," she said
Miss Alornyo said it was important that girls were schooled on issues regarding family planning to help them avoid unwanted pregnancies and associated problems.
She explained that educating girls on family planning was not to encourage them to have sex but as a process of education and development in conformity with current realities.
Miss Alornyo said sex related dangers faced by school girls were just too many and should therefore be assisted with information and protection rather than leaving them on their own.
Problems relating to unplanned families, the benefits of having manageable family sizes and various family planning methods were demonstrated in a role play.
Miss Elizabeth Domeh, a Senior Community Health Nurse educated the people on TB and its prevention.
She advised the people to take advantage of free treatment of the disease and undergo early testing and treatment on experiencing symptoms such as prolonged coughing mainly during the night and excessive sweating.
Mrs Benedicta Seshie, South-Tongu District Director of Health Service advised the youth to be well informed on reproductive health issues and avoid unwanted pregnancies which could affect their health and future plans.
She urged them to seek expert advice when in doubt.