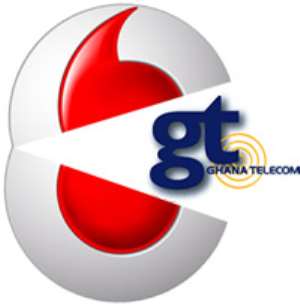 Vodafone Ghana will soon launch a Foundation as part of its corporate social responsibility to share the benefits of developments in mobile communications technology, protect the natural environment and support local communities.
In this direction, an initial investment of 200,000 Pounds had been set aside for the exercise and the public would soon be invited to submit proposals on how programme would run.
Mr David Venn, Chief Executive Officer, Vodafone Ghana, announced this during a courtesy call on the Ga-Mantse, King Tackie Tawiah III, at his palace on Wednesday to inform the King about the operations of the company.
He said Vodafone Ghana is currently being repositioned to deliver enhanced value to all its stakeholders in the competitive telephone industry through investment both in infrastructure and staff to infuse greater efficiency in operations.
"We are working feverishly to deploy new technology and introduce innovative world-class products and services to the Ghanaian market. The excellence that our company is famous world wide for will soon be available to all Ghanaians," Mr Venn said.
He said the execution of a planned and deliberate re-development and investment strategy had led to the company delivering the best network quality in Accra and these was being replicated across the country to provide customers exceptional quality of Onetouch coverage.
Mr Venn said under the company's access to communications programme, community SIM phone booths were being deployed in rural and peri-urban communities across the country to ensure that as many Ghanaians could use telecommunications.
These phones have also being installed in several second cycle schools to facilitate easy communications between students and their parents and guardians.
Mr Venn later donated an amount of GH¢5,000 to the Ga Mantse Educational Fund.
The Ga Mantse, King Tackie Tawiah asked the management of Vodafone Ghana to bring their experience to bear in accelerating the growth of technology in the country.
He said consumers were still searching for efficiency in the delivery of telephony services and expressed the hope that Vodafone Ghana would rise above the competition to deliver good quality service to consumers.
GNA