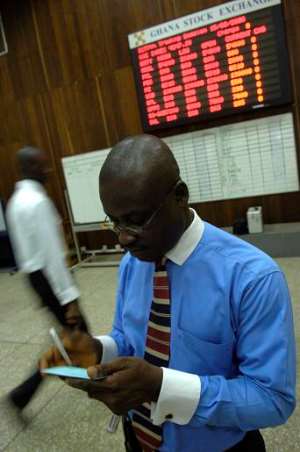 Ghana, the world' second-biggest cocoa producer, will set up a commodity exchange to stabilise prices for farmers and steady food supplies in the West Africa nation, the Securities and Exchange Commission said.
The exchange, to be based either in the capital, Accra, or the second-biggest city, Kumasi, may be established next year, Emmanuel Ashong-Ketai, Head of Research and Market Development at the Accra-based commission, said in an interview with the Ghanaian Times last Friday, this year.
The market will enable farmers to 'get a better price and more stabilised income,' he said. Farmers can also spread out the sale of their crops through the 'lean season' meaning fewer food shortages, Ashong-Ketai said.
Rising prices for staple crops, including corn, rice and soybeans, pushed Ghana's annual inflation rate to a five-year high of 20.34 per cent in February, the country's statistical service said on March 13, this year.
'We are very rich in minerals and agricultural resources, yet these sectors remain very poor because agriculture is not well organised in this country,' he said.
A year-long feasibility study, funded by the World Bank at a cost of about $200,000 and conducted by the UK based Natural Resources Institute at the University of Greenwich, will be completed next month. After that, the commission will use another World Bank grant of $200,000 to develop laws to govern trading.
The exchange will trade crops that have a longer shelf life, including rice, corn, soybeans and sorghum. Cocoa may also be eventually added to the list of commodities traded, Ashong-Ketai said.
Ghana ranks behind neighbouring Ivory Coast as the World's biggest cocoa producer. Exports of the commodity, which is used to make chocolate, are controlled by the state, which fixes the price farmers are paid at the start of each annual harvest.