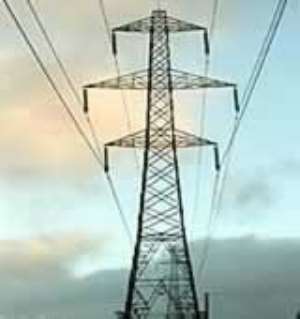 I wish our dear FM stations will ask listeners this three-in-one question: Suppose your wealth level is such that you can afford to pay for only one of the following two services: electricity or telecommunication.
Which one will you prefer? Or to be more precise, imagine you live in Accra, and you are told that there is going to be a month long maintenance exercise which will affect the provision of electricity and telecommunication services to the extent that only one of the two services could be provided within the whole one month period. Which of the two services will you opt for? Perhaps I need to change the question to facilitate a quicker answer. Suppose today Ghanaians were told that due to our debt level, we need to sell all the equipments of one of the two industries, electricity or telecommunications, to finance our debt.
If this issue were to go to the poll which one will you vote to be sold, electricity or telecommunication? If you have your answer ready, then I want to ask you these questions. How much do you think the average Ghanaian spends a month on mobile phone services? What about electricity? And which one do you think he/she values it the most? Among the two services, which one do you think he/she quickly pays for it without complaining?
On March 5, 2009, I read with shock the figures of current mobile phone users in Ghana Read it. Much as I am tempted to believe the figure giving the prevalence of mobile phone users in almost every corner of the country, I am equally tempted to doubt the figure because it represents more than half of our population which is not a simple figure. Given that children below the age of say nine may not be using mobile phones, and that the aged from seventy five years upwards may as well not be fascinated of owning mobile phones, together with the assumption that very few of the rural dwellers uses mobile phones (because most of the networks does not cover these areas), I take this fact with some reservations. However, I am assuming here that this figure is correct to enable me put forth the point I want to address, which is a question of how much we value the provision of the two services mentioned above. I do this by presenting some brief benefits we derive from these two services.
It is an undeniable fact that we live in a so called global village today. From London, Amsterdam, Berlin, New York, Toronto and all places that Ghanaians find themselves, telecommunication has made sure that we stay constantly in touch with our loved ones back home in Ghana. Save the physical presence, we no longer feel we are so far distant away. Today, telecommunication has created a tighter community and has allowed for a quicker reaction time and exchange of information. It has also cut down drastically, the amount of distance we needed to cover to deliver important information. I once heard a young man say he cannot live without a mobile phone. He has stood on the road side for more than 4 hours waiting for his girlfriend on her way back from Accra. He needed not wait for even half an hour the next time that he and the girlfriend got themselves mobile phones.
Again, on our road side, proliferation of mobile phones has contributed to saving hundreds of lives annually. It is now possible to instantly call on hospital ambulances to come to the aide of accident victims. There is today even telephone banking where one does not need to be physically present at the bank to carry out important transactions. Even FM stations in Ghana have found it economical to let an invited speaker talk through the telephone to be relayed back to listeners through a speaker. Radio listeners also contribute into radio debates through the telephone. Indeed, it is unquantifiable the amount of money we save annually through the use of telecommunication. I believe it is its closeness to our lives that makes us value it so much so that we forget the equally important compatriot, electricity, which actually is what powers the telecommunication technology. If you want to know how useless the provision of some telecommunication services will be without electricity, never charge your mobile phone again.
Electricity on the other hand could be said to be the unsung hero among these services that help makes our daily lives a bit easier. A comparative statics on electricity will reveal we cannot live without it in today's world. A substantial decrease in electricity provision shortens working hours which in turn decreases business profits that eventually leads to increases in unemployment.
Further, lack of it reduces our entertainment options, increases crime and robbery, paralyzes home equipments such as television, refrigerators, electric iron etc. Its long absence causes much negative effect than even the impact of higher increases in gasoline. Its effect parallels that of an economic recession. We all too well remember how many people got laid off from their jobs during the unpleasant days of the 1999 and 2003 energy crisis. That crisis led to the collapse of many businesses, and some international companies such as the British American Tobacco decided to relocate to neighbouring countries where there was stability in the provision of power. Crime and robbery soared to all time high that we were prepared to pay any price if only it was going to make the lights turned on again. It is even possible that the 1999 energy crises may have contributed to the defeat of the NDC in the 2000 elections.
We need not go anywhere to observe the importance of electricity in our daily lives. Perhaps a visit to the Kwame Nkrumah Circle on one hot afternoon when the traffic lights are off will explain it all. Even the presence of policemen does not solve the commotion it creates. If you were at the Essipong stadium during CAN 2008, you might have already felt the importance of light. Those of us watching on television felt that shameful power outage too because given the night, there was no way the match could have been played. What will be the fate of perishable foods if there is to be no electricity to power the refrigerator? Believe it or not, most of today's equipments would be useless without electrical power. Television, refrigerators, radio, computers, factories, all these become useless and economically unprofitable to run without electricity. That is why many companies are usually cited around areas where there is constant supply of electricity. Indeed I need not keep on listing the importance of electricity in our daily lives. It is simply beyond measure. Yet, is it not true that we least value electricity?
If electricity is so important in our lives, why is it that mobile phone companies are making so much profit than the electricity providers in Ghana? Why is ECG always making losses? Are these economic losses due to inefficiency, outdated equipments and theft alone? Why is it that the government of Ghana has to come to their rescue all the time? To us consumers, if we really value electricity so much, why do we always pressure the Ghana government to cap prices of an already cheap service to the extent that VRA and ECG are not allowed to charge the right price for the electricity we consume?
In his maiden state of the Nation address, the president stated that VRA owes 800 million U.S dollars. How can this happen to a virtually monopolistic hydroelectric utility company when it is conventionally true that it is cheaper to operate hydroelectric power generator? How can this happen to VRA while companies in the telecommunication sector who depends on their services to run parts of their businesses are making windfall of profits? Is it that the electricity industry perhaps needs to be opened to competition?
This supposed figure of more than 11 million Ghanaians using mobile phones today presents interesting picture to relate electricity tariffs to mobile phone charges. How much do we pay per minute for making a mobile call? Contrast this with how much we pay for a kilowatt-hour of energy consumed, and further relate this analysis to how far our daily lives depend on electricity. Imagine the total sum of money a typical household of five, each using mobile phone, spends a month on calls. Yet the same household never stops whining and complaining bitterly for that meager sum they are charged for the electricity they consume. We refuse to pay the right price for electricity consumed and still wished we had uninterruptible supply of electricity. We do not complain when spending on mobile calls, but complain bitterly when paying for electricity. Ghanaians should understand that as long as we pressure the government to prevent the electricity providers from charging the right price that will correctly recover their cost of generating and distributing power, power shedding and blackouts will never be a thing of the past.
It is not a secret the urgent need to overhaul some of the equipment of both VRA and ECG, but how can such investments be made when if these companies spend 2 cedis to generate and distribute a kilowatt-hour of electricity, they are made to sell it for 1 cedi? Or, do we the consumers think that as long as the Akosombo Dam is running electricity is freely generated, and that the fuel for the Abuadzie thermal plant is provided freely?
This is all happening at a time when increases in demand for electricity compels VRA to run the more expensive thermal plant to satisfy demand. For those who do not know how expensive it is to run a thermal plant like the one at Abuadzie, ask those who uses generators for their businesses when there is power outage. Ask them how many gallons of fuel the machine consumes in an hour and compare that amount to what will be needed to run a bigger plant like the Abuadzie thermal plant. Aside all these unfairness to ECG and VRA, most residential consumers engage in electricity theft that amount to more than 10% of lost revenue to ECG.
It is time our attitude towards electricity services is changed. For example, we spend huge sums of money to buy mobile phone gadgets in order to connect ourselves with the mobile phone network. However, we refuse to even pay part of the cost for the prepaid meters ECG is installing in the country. Interestingly, these meters cost less than the average mobile phone in the market - current cost of average prepaid meters ranges from $165.776-$207.220. Even when these meters are freely provided, ECG still faces stiff opposition to the adoption of these meters simply because adopting it means we longer can wait for months before paying ECG what is due them.
We should be very careful in our flawed assumption that because we are blessed with relatively cheap electricity generating sources, we do not have to value electricity. One only needs to visit neighboring Benin, Togo and Burkina Faso to observe how electricity is a highly valued commodity that people are prepared to pay any amount for. A 2004 cross-country electricity tariff comparison shows that a kilowatt-hour of electricity cost 7.2 U.S cents in Ghana, 12.4 U.S cents in Benin, 10.7 U.S cents in Togo and 14.9 U.S cents in Burkina Faso. To our neighbouring countries, the value of electricity cannot be compared to mobile phone charges. However, it is the opposite in Ghana. We pay exorbitant prices for making mobile calls, but refuse to accept increases in electricity tariffs. May be it is time PURC start advertising on television and on radio how much it cost to provide electricity for consumers to be aware of how much it should cost them for demanding it. Putting it differently, if we are not prepared to pay the right price for the cost of the electricity we demand, we should be equally prepared to accept shortages in energy supplies in Ghana. If we are not prepared to pay the right price for electricity, how do we expect uninterruptible supply of electricity when annual growth in electricity demand in Ghana is estimated to be more than 5%? When that inevitable era comes, when our government will bow to the pressures of the World Bank and the IMF to open the electricity distribution sector to competition, it is then that we will realize how expensive electricity could be.
Let no one mistake this article's position to mean the author is on ardent propaganda mission for ECG and VRA, that he is against consumers, or that he does not share or feel the sentiments of many Ghanaians about current high cost of living. However, we need to cherish electricity too just as we are worshipping mobile telephony now.
To sum it up, we are not now defending VRA and ECG (because they have a lot to answer in terms of inefficiency, losses and waste in their operations). However, it is apparent that the burden placed on these companies is too big for them to carry. We are not now either advocating that consumers be charged exorbitant prices for electricity, nevertheless, if we are willing to sacrifice even our last penny on making mobile phone calls, why not electricity too? On the contrary, we are rather here, drawing a comparison to our unfair attitudes towards provision of electricity in Ghana. If today, we are willing to pay so much for mobile phone services, we should be reminded too that it is in our own interest to pay the right price for the electricity we consume to lead us to the hoped-for dream of uninterruptible supply of electricity. We are again here asking all consumers that they appreciate the electricity services afforded them by these companies and equally reward them just as we are rewarding those international mobile phone companies operating in Ghana. It is only in this act and direction that we can generate enough money for new investments and upgrade old aged equipments and resources of our power generating and distribution companies.
We should be reminded that it is the uniqueness of electricity and the fact that it is the engine behind the growth of our economy that makes it a responsibility of the government to ensure it is available at all times. Paying the right price could lead into prompt replacement of old equipments which will again lead to a reduction in the huge losses (estimated around 25% as at the end of 2005) ECG and VRA are experiencing.
So once again permit me to ask you this uncomfortable question. If you are to choose between the two: Electricity or Telecommunication, which one will you forego? I think I can guess your answer. But if you answered the former, don't you believe the former is equally important as the latter?


Credit: Anthony Afful-Dadzie (Ato Dadzie)
[Email: [email protected]]