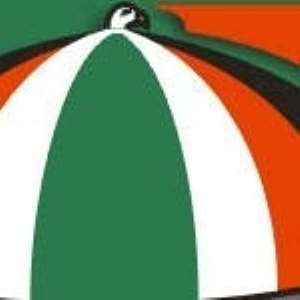 A branch of National Democratic Congress (NDC) has been inaugurated at Nsenie near Kumasi with a call on members to close their ranks and unite in the interest of the Party.
Mr Evans Kwablah Ablordeppey, Oforikrom Constituency Organiser of NDC, inaugurating the branch said the Party worked hard to regain power therefore it behoved members to continue to work hard to consolidate its achievements.
He advised members not to be complacent but campaign vigorously at the grassroots to help increase their membership since politics bothered on popularity and numbers and convince the electorate to keep faith with the Party.
Mr Ablordeppey urged NDC activists to shun utterances and practices that could discredit their hard won reputation and live in peace with their political opponents.
Mr Eric Barimah Dankwa, Nsenie Branch Chairman, advised the members to be abreast with the Party's constitution in their activities for sanity to prevail.
He disclosed that outreach programmes would be organised to explain the Party's manifesto to the electorate to appreciate Government's policies and programmes.
Other executive members elected were, Mr Kofi Ennin, Vice Chairman, Mr Iddrisu Briamah, Secretary, Mr Michael Kyei, Organiser and Mrs Grace Amoanin, Women's Organiser.
GNA