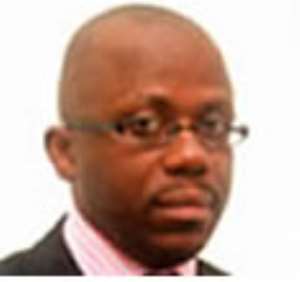 Listen to excerpts of the exchanges between Joy FM's Kofi Ansah and Head of Corporate Affairs of Amal Bank, Mr. Charles Ampofo.
Head of Corporate Affairs of Amalgamated Bank, (Amal Bank) Mr. Charles Ampofo, has responded to adverse findings by the Bank of Ghana and said even though some of the claims are true, many others are either false or exaggerated.
Mr. Ampofo was speaking in an exclusive interview with Joy FM's Kofi Ansah and chose not to delve into the matter of some criminal activities carried out by the bank as pointed out by the central bank, and promised that the bank would be issuing a statement on the matter in the course of the day.
The Bank of Ghana in a letter dated March 3, 2009, signed by the Governor Dr. Paul Acquah, issued a directive for Oluwale Ajumale, the Managing Director, to be sacked by March 10, after investigations revealed he breached severally the Foreign Exchange Act 2006.
But Charles Ampofo on Tuesday told Joy FM, Oluwale is no longer the MD of the bank, in keeping with the directives of the central bank. He said one Menson Torkornoo is acting as managing director, but could not however tell if Oluwale is still with the bank or out of the country even though he was emphatic he was not on leave.
He said it took the bank some time to comply with the directives of the Bank of Ghana because the recommendations were addressed to the bank's board chairman who had traveled outside of the country and returned only last week.
Oluwale Ajumale is said to have among other breaches, made foreign exchange cash payments into foreign currency accounts contrary to Bank of Ghana directives, transferred sums from foreign exchange accounts and other accounts into foreign currency accounts and made direct transfers of funds abroad in settlements of goods up to $25,000 without initial or subsequent documentation.
The Bank of Ghana also found three episodes of fake currencies deposited in the vault of the bank and fake currency lodgment in Bank of Ghana between late 2008 and 2009.
All of the issues have been addressed. We have taken steps to address all of those issues. As I speak to you now, Mr. Menson Torkornu our current Deputy Managing Director, is acting as MD."