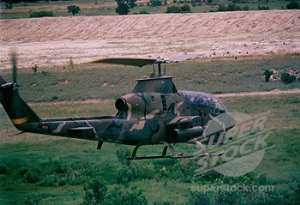 In response to the recent spate of accidents, on our roads, the Ministry of Health is to collaborate with the Ghana Armed Forces (GAF) to airlift accident victims to hospital for prompt medical care.
The ministry will also increase its fleet of ambulances to provide efficient services for people who may need them.
The Minister of Health, Dr George Sipa-Adjah Yankey, said the decision was taken following information provided by the National Road Safety Commission (NRSC) indicating that a large number of fatalities occurred when accident victims were being conveyed to hospital.
Statistics provided by the Information Technology and Statistics Manager of the NRSC, Mr Rudolf Beckley, indicated that about 80 per cent of accident victims died on their way to hospita1 either because of delays or the manner in which the injured were handled on the way to hospital.
Dr Yankey told the Daily Graphic that the use of the helicopters was to help address the problem of the high number of fatalities occurring when victims of accidents were being sent to hospital.
The minister said there were 41 ambulances for use in the country by the National Ambulance Service (NAS), with only six for the whole of the Greater Accra Region, a situation which he described as unsatisfactory.
Sharing his experiences, the Health Minister said he witnessed the difficulties the staff of the NAS went through before they were able to convey all the victims of the accident at Bewadze, near Winneba in the Central Region, last Wednesday night to hospital. 18 people died in that accident.
"The lives of many accident victims will be saved if they are handled properly and appropriately when being conveyed to hospital," he stated.
Dr. Yankey said the ministry also intended to recruit some individuals for special training to offer emergency services to injured persons, adding that enough logistics would also be provided for first aid care at accident spots should they occur.
He also hinted that he would work hard to ensure that the National Ambulance Bill was passed into law to enable all the right steps to be taken in the operation of ambulance services for Ghanaians in times of need.
The Health Minister took the opportunity to express his appreciation to all health workers who worked hard to save lives when motor accidents occurred.
He, however, advised drivers to be cautious in order to prevent deaths through avoidable accidents.