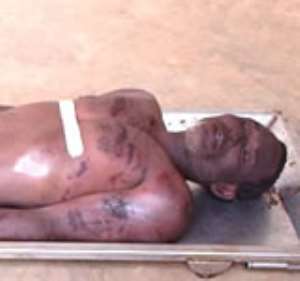 The Tamale High Court will today hear Issah Mobila's case.

A reliable source close to the court told the The Ghanaian Times that all was set for the case to be heard today, adding that all relevant institutions, organisations as well as individuals involved in the case had been notified.
The source confirmed that security would be strengthened at the court premises in view of an expected high turn-out of people.
Issah Mobila, former Northern Regional Chairman of the Convention People's Party (CPP), was reported dead in military custody in 2004 after he was arrested by the police and handed over to the military at the Kamina Barracks.
The case was heard once in the Tamale High Court in 2006 and since then nothing had been heard about it.
Consequently, family members and sympathizers have been calling on the government to ensure that justice prevailed.
President John Evans Atta-Mills personally promised the people of Ghana justice in the matter when he addressed Parliament during his first State of the Nation address.