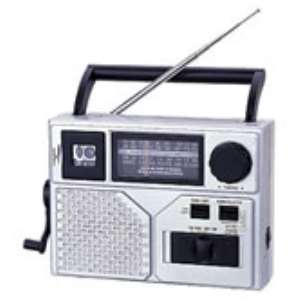 British Council is launching a Millennium Development Goals (MDG) awareness campaign on radio titled 'Yєn Kyєfa'. The launch takes place at the British Council today (Tuesday).
'Yєn Kyєfa' forms part of the Debate To Action (DTA) project , an initiative of the British Council and the World Bank group which aims to equip community leaders with the necessary skills to lead their organisations and communities towards the achievement of the MDG's and country specific poverty reduction strategies.
'Yєn Kyєfa' which will be broadcast on Adom FM's 'Ofie Kwanso' show and aims at reaching over 2 million listeners and identifying and monitoring the contributions that young people are making towards the development of Ghana through the achievement of the MDGs and the Ghana Poverty Reduction Strategy (GPRS II).
During the show, callers will be asked to talk about their community based projects which are aimed at achieving the MDG's and the GPRS II. Marks will be awarded for 10 of the best projects selected.
In a final showdown on 9th April 2009 at the British Council; project owners will be required to defend their projects to a panel of judges. The adjudged best project will be awarded £1000 cash as support capital for their project.
Sydney Tetteh Hushie, DTA project coordinator said "We believe that awareness of the MDGs raised by this project will go a long way to support the goals of eradicating poverty and strengthening the youth capacity development drives that are currently being undertaken by government and other development organisations".