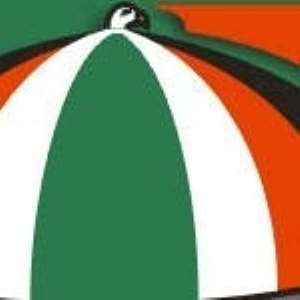 The Deputy Minister for Energy and Member of Parliament for Ellembelle Mr Emmanuel Armah Buah has assured the youth in his constituency that he is making efforts to create job opportunities for them to reduce the unemployment situation in the area.
The Deputy Minister was speaking at a victory thanksgiving rally of the National Democratic Congress (NDC) at Nkroful in the Ellembelle district of the Western Region on Saturday.
The party also used the rally to thank God and the people in the area for voting the NDC back into power.
The MP for Shama, Mr Gabriel Essilfie, the Regional Vice-Chairman of the party, Alhaji Mahama Fuseini, Regional Youth Organiser, Mr Solomon Nkansah and Regional Secretary, Mr Joseph Cobbinah were present.
The MP Armah Buah said it was his major preoccupation to ensure that the people in the area have their stake in the oil find.
Mr Buah said he would undertake a mobile clinic service where a vehicle stocked with drug with medical personnel will move into communities to offer free medical attention to the people.
The MP said he would liaise with the Minister for Tourism and ensure that Nkroful, the birthplace of Dr Kwame Nkrumah is given a face-lift before his birth day on September 21.
He appealed to chiefs in the area to stop the chieftaincy disputes and live in peace.
The Minister for Health, Dr George Sipa Yankey thanked the people for returning the NDC into power and assured them that government would fulfill its promises on affordable health care delivery.
He said government will start distributing school uniforms to school children on pilot basis as part of the party's campaign promises.
Dr Yankey asked the chiefs and people in the constituency to rally behind the MP for accelerated development.
The Western Regional Youth Organiser, Mr Solomon Nkansah advised Ghanaians and NDC activists to give the government some time to settle down before making demands.
GNA