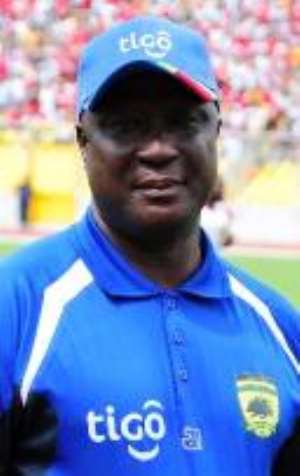 COACH BASH IS STILL CALM Kessben FC coach Bashiru Hayford says there is nothing special about his side's 1-0 win over Asante Kotoko in Glo Premier League on Sunday.
 
Hayford was playing his former side and could not have paid them much better than leading Kessben to victory.
He was forced to quit the club in late November after Belgian trainer Maurice Cooreman was appointed to head the technical team.
"Me I have taken everything cool. It doesn't mean it's the sweetest. Maybe the sweet ones are coming," Hayford said in a post-match interview.
"I said people should come and see how I'm going to play this match because when we went to Tamale it was fantastically Bashilitic that means they had that Bash touch of the game."
"Some people are happy for me because of the way I was treated but for me,I will not throw a party because of this. We take one match at a time."
Kessben made it two wins in a row and are now eighth on the league table.
For more Ghana football news visit www.ghanasoccernet.com