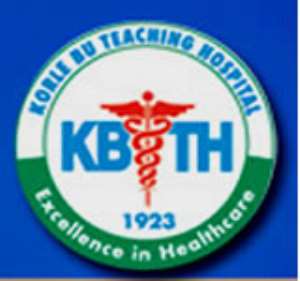 This is in response to a lead story with the above headline which appeared on the Friday, March 20, 2009 edition of The Ghanaian Times and was carried on your website, www.myjoyonline.com.
The story sought to impute that the hospital has contributed to the decomposition of the bodies of three boys who were found dead in an abandoned car at Alogboshie, Achimota.
The story stated that the bodies of the boys had been deposited in the hospital's morgue for almost a month and this was creating anxiety among their families.
While the hospital authorities share in the grief of the deceased families, we wish to explain to them that the autopsies were performed on the boys on February 25, 2009 and the report were issued the same day.
It is important to state clearly that the hospital cannot on its own decide whether or not to embalm any corpse in the mortuary. This must be done with the express permission and directive from the family of the deceased. In the case of these boys, the family did not make any request for the embalmment of the bodies after the autopsy was performed and the report issued.
We are rather surprised that the story stated that the deceased families said they decided against the embalmment because they did not want to interfere with the investigations when the post-mortem had been done and the report issued.
Bodies are embalmed to prevent them from decomposing and if the family makes the request, the hospital will accordingly embalm the bodies to preserve them.
The hospital was taken aback that such a sensitive story was being carried by your paper but we were not contacted by the reporter to shed light on the issue.
We hope this rejoinder will be published with the same prominence as your lead story to set the records straight.
Thank you.
Yours faithfully,
MUSTAPHA SALIFU
PUBLIC RELATIONS OFFICER