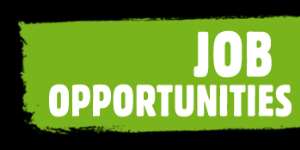 Mr. Augustine A. Otoo, the Director of Ghana Investment Promotion Centre (GIPC) says Ghanaians should take up the challenges of expanding local businesses and start new enterprises which will create more job opportunities in the country.
"Ghanaians should make use of the available resources in the country and even partner with other businesses from around the world," he added.
Mr. Otoo said this at a GIPC seminar held in Takoradi under the theme: "Investment Promotion and Ghana's Development in the new Economic World".
He said between September 1994 and December 2008, a total of 2,955 projects were registered with an estimated capital of 13,255.15 US dollars.
He said foreign investment capital of 12,578.93 million dollars million and 676.22 million dollars was contributed by Ghanaians.
He said joint-Ghanaian projects established amounted to 1,587m while wholly owned foreign companies were 1,368.
Mr. Otoo noted that, there was an investment incentive of eight percent for non-traditional exports, 22 percent for hotels and 25 percent for other activities.
He said, there was a further rebate of 25 percent for manufacturing companies located in regional capitals other than Accra-Tema; and 50 percent for those located outside regional capitals.
There are other tax holidays for Agriculture, Agro and Agriculture Businesses, Tourism and others, depending on their location as follows; Accra to Tema-20 percent, other regional capitals-10 percent and outside the regional capital-zero percent.
Mr. Otoo advised Ghanaians to embrace any opportunity in business to make Ghana a better place for investments.
GNA