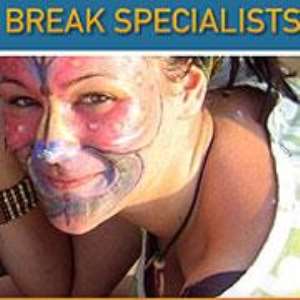 Teens Stranded As Travel Firm Goes Into Admin
More than 150 teenagers have been stranded abroad after a gap year travel firm went into administration. Skip related content
The young people were all taking part in volunteer and adventure projects organised by Global Xperience.
They were told by letter and email what had happened and to contact their credit card company or the Association of British Travel Agents (Abta).
Administrators were called after the company - which places travellers on volunteer and adventure projects spanning six continents - fell victim to the recession.
Trade association body Year Out Group, said in a statement: "On March 13 2009 Stephen Katz and David Birne of Fisher Partners were appointed joint administrators of The Ethical Travel Group Limited, which traded as Global Xperience.
"As a result of the administration Global Xperience is unable to fulfil its obligations in regard to future bookings with the company."
Elise Facer-Childs, 18, from Reading, who is on a three-month placement at a hospital in Ghana, told The Independent she had been forced to move from a secure compound into a budget Salvation Army hostel.
She had been told it would cost her an extra £2,000 to stay in her accommodation, despite previously paying for the trip in full.
Another travel firm, Real Gap, has purchased the right to run programmes originally set up by Global Xperience.
The Year Out Group statement went on: "The joint administrators and Real Gap have sent separate letters or emails to all those who had made bookings with Global Xperience to advise them of the situation.
"Global Xperience held an Abta bond and those that had booked with Global Xperience have been advised that they should submit a claim either to their credit card company or to Abta for the monies previously paid to Global Xperience. Claims to Abta must be submitted by September 12 2009.
"The money can then be used to pay for a rearranged booking with Real Gap or with another organisation.
The Year Out group brings together 37 gap-year travel firms which together placed more than 50,000 UK people around the world last year.