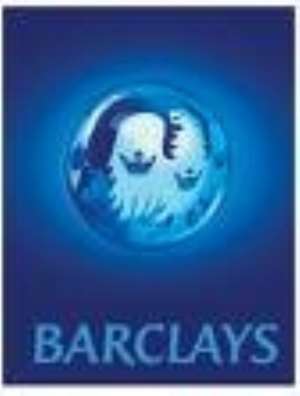 repare them for the job market.
Dubbed; "You can b", the three-year initiative, will support a series of programmes including innovative workshops and the expansion of JA Worldwide's, Company Programme and Job Shadow for about 8,000 students across the African continent.
Participants from Ghana will learn entrepreneurship and business skills through a five-part programme to help them compete effectively in the new global economy.
Speaking at the launch of the partnership, Mr Benjamin Dabrah, Managing Director of Barclays Bank Ghana said "B-Inspired" innovation camps would be opened in five schools in a comprehensive capacity building programme to assist students to brainstorm and display strategies to implement their ideas to promote national development.
Mr Dabrah said the students would be presented with a business challenge at the camp which they would collaboratively devise a solution for by using the leadership, critical thinking and teamwork skills they would learn from the JA's entrepreneurship and work readiness curricula.
He said this year, the participating schools would each implement a "B-Smart" initiative where students would run companies using JA Worldwide's Company Programme which include entrepreneurial thinking among high school students through a volunteer-led mentoring programme to devise, produce, market and sell a product while trying to turn a profit for their company's shareholders.
He also announced that employees of Barclays would partake in a "B-Experienced", an on-site career mentoring initiative in conjunction with the implementation of JA Worldwide's Job Shadow programme which would enable students to visit a company for a day and get first-hand knowledge about what it took to be successful in the workplace.
He reiterated the bank's commitment to developing opportunities for young people in the new global economy and expressed the hope that the programme would help bring out the hidden potential in the 8,000 beneficiaries.
The Minister for Education, Mr Alex Tetteh-Enyo said JA's activities were in line with the broad strategy of government to ensure efficiency within the educational sector through improve quality of teaching and learning, improve access to participation and decentralised education management system to enhance job opportunities.
Mr Tetteh-Enyo commended the bank for its support in complementing government's effort at improving education and equipping students for the challenges in the job market.
Mr Jefferson Worlayo Agbai, Executive Director of JA said the initiative would have a positive and profound impact on students' ability to succeed in the job market.