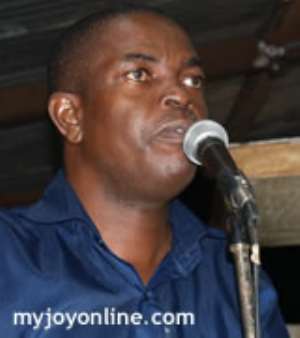 A leading member of the Committee for Joint Action (CJA), and editor of the 'Insight' newspaper Mr. Kwesi Pratt on Friday defended the famous or infamous outbursts by President Mills.
The president in an interaction with members of the Ghana Journalists Association earlier this week, warned critics to be wary of their pronouncements asserting his authority, saying "I am the only President."
Commentaries after the president's pronouncements have been divided, especially after spokesperson Mahama Ayariga's emphatic explanation that the comments were directed at the minority.
Speaking on Peace FM's Morning Show dubbed Kokrokoo Mr Pratt was forthright and acceptable.
He however chided interpretations by the spokesperson Mahama Ayariga that the pronouncement was directed at the minority.
"It was never a direct warning to the minority in Parliament and ex-president Kufuor as Mr. Ayariga had explained to the media,"
According to him, the message was an admonishment to the whole society not to take the law into their own hands.
He said, he believed Mr. Ayariga did not quite understand what the President meant by his statement "I am the only president", before coming out to explain to the media.
Mr. Pratt also took a swipe at the media for unnecessarily hyping President Mills' pronouncement, alleging ex-president Kufuor did not get similar media hype for similar pronouncement.