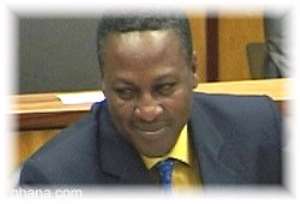 Vice President John Dramani Mahama returned to Accra on Friday from Gabon where he attended the funeral rites of the Gabonese First Lady, Lucy Edith Bongo.
The late First Lady was a daughter of President Denis Sassou Nguesso of neighbouring Republic of Congo.
The Vice President was met at the airport by government officials.
GNA