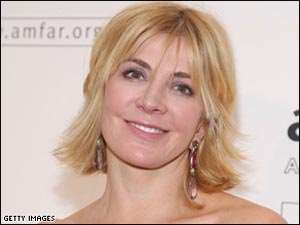 Natasha Richardson Stars of stage and screen have paid tribute to actress Natasha Richardson, who has died after a skiing accident.
Dame Judi Dench said she had a rare "luminous quality", and that Richardson still had great work ahead of her.
Ken Russell, who directed her in 1986's Gothic, praised her "ephemeral delicacy and intelligent beauty". Film-maker Sam Mendes hailed "a magnificent actress".
The New York City medical examiner's office said that 45-year-old Richardson had died of a blunt impact to the head.
The Oscar-winning director Sam Mendes, who worked with Richardson in a Broadway production of Cabaret, added: "It defies belief that this gifted, brave, tenacious, wonderful woman is gone."
Kevin Spacey, the director of London's Old Vic, said: "There are no words to express how tragic Natasha Richardson's untimely passing is for the theatre community.
"Her passion, devotion and talent will forever be etched on those who saw her work on the stage. The bloodlines of greatness were always there and she committed herself to every role she tackled," he added.
Broadway theatres in New York are to pay tribute to the actress on Thursday by dimming their lights at 2000 local time for one minute.
Richardson, the daughter of actress Vanessa Redgrave, fell on a beginners' slope at the Mont Tremblant resort in Quebec on Monday.
The accident happened while the actress was taking a supervised skiing lesson.
The New York City medical examiner's office said on Thursday night that Richardson had died of epidural haematoma caused by a blunt impact to the head.
Medical examiner spokeswoman Ellen Borakove said the death had been ruled an accident.