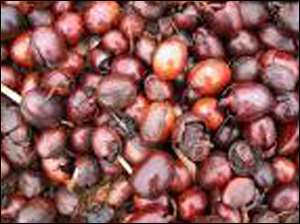 Sheanuts SHEANUT FARMERS in the three northern regions have incurred heavy losses this season due to the unavailability of markets for their produce, as compared to gains made the previous season.  
Business men and women who stockpiled bags of sheanuts during the season with the hope of accruing maximum profits are, at present, busily counting their losses.  
Sheanuts before the close of the previous season was on a high demand, shooting the price up to about GH¢28 per bag, which weighed 80 kilograms.  
The high demand attracted many business persons who bought several tonnes of the produce with the hope of breaking even in view of the high demand the previous season.  
The hopes of the farmers and traders have however been dashed with less than two months to another major season.
 Unlike in the past where the marketing companies offered to provide free bags to their clients to bag the products, their offices and warehouses are currently closed down with some skeletal staff hovering around.  
A few companies that offered to buy the products, CITY&BUSINESSGUIDE gathered, want them at giveaway prices with the explanation that those that were bought the previous season have still not been exported.  
It is however gathered that it is for this reason that there is a sharp fall in the demand for the commodity this season.  
Many who took loans from banks and money lenders to buy bags of sheanuts with the hope of making profits and repaying their loans are currently in a fix.
From Stephen Zoure, Tamale