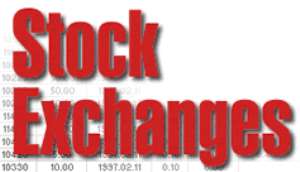 The main index of the Accra Bourse slipped in trading on Thursday losing 10.93 points as bearish sentiments continued to dominate the bourse.
The GSE All-Share Index, the benchmark measure of performance of the Ghana Stock Exchange (GSE), ended at 9,651.49 points from 9,662.42 points.
Change for the year slipped at -7.48 per cent and market capitalisation also fell to GH¢18,330.32 million from GH¢18,338.27 million.
Traded volumes were up at 134,700 shares from 36,800 shares on Wednesday.
On the broader market, there was one price change, a GH¢0.03 loss by Ghana Commercial Bank at GH¢0.45.