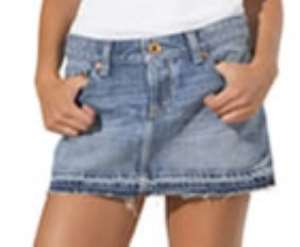 Ghana is a rich land of lush forested hills. A budding tourist Mecca that has witnessed a number of international celebrities, including world-famous pop stars put up plush holiday villas in the up-market parts of its capital. But the picturesque hills and escarpments- the pull factors in the tourism resurgence- besides the peace and hospitality of the people, have now become a steep moral precipice at the edge of which the nation seems dangerously perched.
Sex and pornography are very much an integral part of the tourism boom. But before anyone begins to think about the numerous backyard hotels sprawling around Accra as the main theatre of the drama, let the New Crusading GUIDE confirm that the latter-day Spa's are knee-deep in the sordid, carnal side of tourism.
They are not as innocent as they pose.
The paper's investigative journalist has caught on camera the grotesque and horrifying activities of a Ghanaian spa called Working Girl Wellness Centre. Having approached a lady on the corridors of Working Girl, this reporter was almost seduced by her PR-like slickness of tongue.
'.Working Girl is a place where we have professionals to take care of you, and we assure you that you are going to be pampered and we are going to take care of you and you are going to escape into tranquility. This place was built to make you feel like home and this place is just like home.'
But barely fifteen minutes after the interview, our secret cameras captured a shocking scene that gave the distinct lie to her elegant assertions. Sordid and shocking shame of a business festering beneath the shallow surface; behind the sham and shenanigan; the shine and shimmer of her sharp answer. The same lady holding the erect manhood of a diplomat (whom this reporter had met in the spa) and massaging it until it dripped and finally ejaculated. All this done for quick cash.
She might be right after all about the pampering of the client of the spa, several Diplomats and expatriate staff who had packed their sleek CD registered 4 wheel drives waiting for their turn was a living testimony of the fact that people were truly 'escaping into tranquility' as Hannah, the girl in the Spa would put it.
Perhaps the most shocking thing to discover in another 15 days into the investigation after this was the fact that a woman (Evelyn Ankomah) who has been given Diplomat status by Government of Ghana was one of the two people behind the Working Girl Wellness Centre where this morbid act were taking place. Evelyn Ankomah who is also the head of the Africa Legal Aid signed the lease for the use of the premises. Though she agrees that she signed the lease, she was quite dodgy about her interest in Working Girl Wellness Centre insisting that it belonged to the same Centre in an interview with this reporter.
Such perversions are just a fraction of the adverse by-product of our country's increasing appeal as a choice tourist destination to foreigners. Having completed their apprenticeship in foreign deviant behaviour, some daring Ghanaians have taken the pornographic industry by storm. Ghanaian porn movies have surfaced in the United States of America and the United Kingdom. There already exists a Ghanaian pornographic video purported to have been shot in Los Angeles and New York. Entitled ESEWANI PART ONE- Adventures of Wakiki Jay, the video features Ghanaian men and women and is produced in Twi and English versions. It is also available on a website called 'Wakikient'. Wakiki Jay puts up a catchy advert that says 'You got to see it to believe it, the first ever Ghanaian Adult entertainment.' Some of the cast are Wakiki J, Akosua Lubago, Yaa Ataa and Adowa. There are also websites such as Swedru Girls and Bronze Women
Meanwhile, The New Crusading Guide has been tracing some pedophiles who have been traveling around the country to indulge in this morbid habit. They have been taking indecent photographs of children and exporting them to the western world. As usual, they exploit the innocence and abject poverty of their victims.
WHY THE PORN PLAQUE
The marketing and distribution of pornographic materials in Ghana have been on the increase in recent times. The New Crusading Guide's enquiries have established that there are no laws in Ghana checking the porn markets, hence the open display and sale of porn materials. Alhasan Munkailah a news vendor, in an interview with this paper said 'people buy the papers with nude pictures more than the other papers so I like to sell it more because there is more profit.' Asked whether he had been confronted by the police before, he responded, 'Police self de buy some'. Pornographic magazines, VCDS and DVDS are very common on the streets of Accra. Nobody has so far been jailed in Ghana according to our investigations, for marketing or distributing pornographic materials. Also there are no laws in Ghana governing internet pornography.
The lack of stringent laws and regulations on the distribution and marketing of such materials has encouraged the phenomenon. Meanwhile the proliferation has very serious moral, social and health implications for patrons of such porn materials.
'It is really bad that our children are exposed to such materials in this country, no wonder people are raping and raping, we better be serious as a country' Abibat Ismail a student of Wisconsin University, in Accra Ghana, told this paper in an interview.
The New Crusading Guide promised to come out with more shocking revelations on other side of life in Accra.