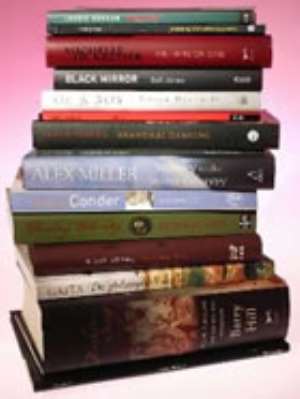 The role of the publishing industry is the most crucial especially at a time when the world has taken interest in intellectual rights and the linking up of knowledge centres, Mr. Elliot Agyare, immediate past president of the Ghana Books Publishers Association said on Thursday.
"Nations grow and compete on their creativity and that whatever we create locally we own as a people collectively. If we don't create anything we end up buying from those who create," he said at the election of new executives of the Association in Accra.
He noted that, publishing as an industry captured, stored and promoted culture and a nation's civilization adding that the task was more daunting for countries that had no capacity in keeping their cultural heritage or one whose heritage was under siege.
Africa, he noted imported close to 70-80 percent of its book needs and exported less than five percent of its total output and said that it was not a healthy state of affairs as the industry was a strategic one in the development of every country.
He was of the view that, the key concepts of importance should always be autonomy and indigenization and said that government action or inaction had been crucial to the development of local industry.
Mr. Agyare said the lack of full government support for the development of the industry in the past was almost fatal to book development in the country, adding that, the current state of the industry was a direct result of not receiving the attention that it deserved from government.
He blamed government agencies especially the Ministry of Education and the Ghana Education Service for continuing to engage foreign publishers that took away the business from local publishers and said the practice should stop.
Mr. Asare Konadu Yamoah, Adex Educational Publications Ltd was elect President with Mr. Berifi Apenteng, former Managing Director of Graphic Communications Group Ltd as Council Member.
Mr Yamoah said the task ahead of the new executive was to whip up enthusiasm of members who had been held by forces of apathy to give them hope and also work tirelessly to move the association forward.
He commended the immediate past executive for the review of the Textbook Development and Distribution Policy and the current textbooks procurement programme among other initiatives.