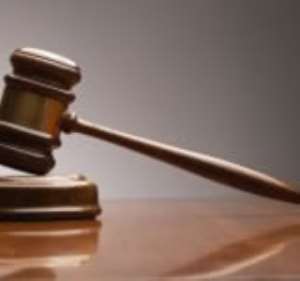 A 27 year-old herbalist and spiritualist who allegedly collected GH¢13,000 and a car from a woman under the pretext of healing her mother of a spiritual problem but never attended to her appeared before a Circuit Court in Accra on Thursday charged with fraud.
Mallam Eliayasu Abdul Wahab pleaded not guilty and the court, presided over by Mr D.E.K. Daketsey remanded him in police custody to reappear on March 31.
Deputy Superintendent of Police P.K. Frimpong, the prosecutor, said in 2008, Madam Eunice Nyeyala, the complainant, got into contact with Wahab through a friend currently in the United Kingdom.
The prosecutor said the complainant whose mother had been sick for 25 years contacted Wahab and asked if he could heal her.

The accused, the prosecution said, obliged and collected GH¢3,000 cedis and started the healing process.
Wahab further collected a total of GH¢10,000 cedis on two different occasions under the pretext of buying drugs and items to heal the complainant's mother.
Wahab after collecting the money took Madam Nyeyala's saloon car under the pretext of using it as collateral for a loan to facilitate the healing of the complainant's mother.
The prosecution said the complainant, however, realized Wahab had sold her car and her mother's ailment was getting worse.
Madam Nyeyala therefore reported the matter to the police on March 3, this year and Wahab was arrested.
n his caution statement, he denied taking GH¢13,000 from Madam Nyeyala. He said he demanded GH¢5,000 from Myeyala and since she could not provide it, she gave him the car to sell and use the proceeds.
Prosecution said Police investigations revealed that Wahab never set his eyes on the complainant's mother whom he claims to be healing.