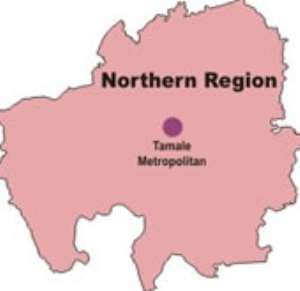 The Canadian government has agreed to support government's Savanna Development Fund project, which is aimed at taking care of the developmental needs of the three northern regions.
Mr Janice MacDonald, the Canadian High Commissioner, who made this known on Thursday in Accra, said the support would be provided under the Ghana Environment Management Project (GEMP), which the Canadian government would sponsor in the three regions.
The GEMP, which is expected to take off soon would address policy, institutional and environmental issues as well as build the capacity of personnel of the Environmental Protection Agency.
This initial agreement was made possible when the Minister of Environment Science and Technology (MEST), Ms Shirley Ayittey gave a brief overview of the Savanna project when the High Commissioner paid a courtesy call on her.
She said the GEMP objectives fall in line with the purpose for which the Savanna Development Fund has been set up and stressed that the concept is to assist rural farmers through the introduction of small irrigation schemes and simple technologies to boost agriculture.
"We are interested in how to provide appropriate technologies in the agricultural sector to our poor farmers and how they can reduce post harvest losses.
"The Fund will ensure that agriculture is revamped, education enhanced with adequate attention given to the environmental health needs of the people," Ms Ayittey said.
She said the Ministry was very much interested in how the project would impact in the lives of Ghanaians in that part of the country and would therefore ensured that the requisite strategies and measures were put in place for effective implementation.
Ms Ayittey said besides, agriculture, the Ministry would place greater emphasis on the environment and natural resources.
Under housing, she said, stringent measures would be introduced to check the gross indiscipline in human settlement arrangements.