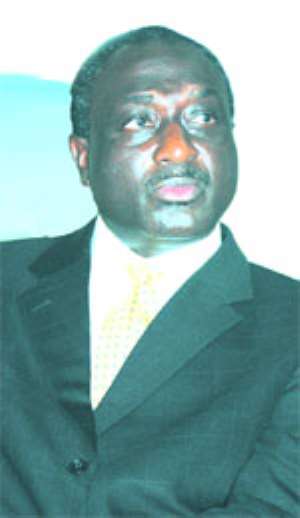 The Minister for Communication, Hon. Haruna Iddrisu has stated that the former Minister of Trade and Industry in former President Kufuor's government, Mr. Alan Kwadwo Kyerematen, has no moral right to contest the flagberership of the New Patriotic Party (NPP).
According to him, the NPP stalwart made a monumental mistake when he resigned from the party after losing to Nana Addo in the party's congress to select its Presidential candidate.
Speaking on Metro TV during the newspaper review programme yesterday, Haruna said though Alan had returned to the party, the hasty decision he took has dented his credibility within the party circles and he should, therefore, not harbour any dream of leading the largest opposition party into future elections.
Haruna, who was commenting on the purported power struggle in the NPP, noted that Alan is relatively young and that if he had exercised patience, his time would have naturally come.
He noted that at 64, age is definitely not on the side of Nana Addo, and that by arithmetic and political permutations, he seems the more desirous to lead the party again.
The Communications Minister said though his party (NDC) would win the 2012 elections because they would meet the aspirations of Ghanaians, they still need a strong opposition, hence his desire to see a united NPP.
The former General Secretary of the NPP, Hon. Dan Kwaku Botwe, who was also on the programme as a co-panelist, dismissed claims that there was any power struggle in the party. According to him, per the constitution of the party, the National Chairman is the leader, and that is an undeniable fact.