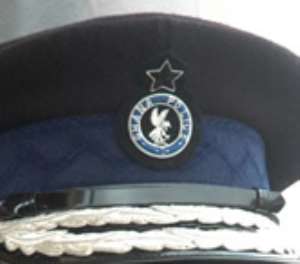 Four police officers attached to various Divisions in the Western Region have been interdicted for offences of assault rape and threat.
Constable Wilson Azantilo attached to the Rapid Deployment Force (RDF) in Takoradi was alleged to have contracted a sex worker for her services but when the woman demanded her money before the service in the hotel room, he refused and assaulted her physically, forcibly had sex with her and inflicted wounds on her.
Lance Corporal Eric Kissiedu and Corporal Kojo Anin of Sefwi- Wiawso also allegedly assaulted a taxi driver at Tarkwa until he collapsed in June, last year, and Corporal N.O. Siaw allegedly threatened a colleague with a rifle.
The police administration has made it clear that it will not shield any officer who misconducts him/herself to dent the image of the Ghana Police Service.
According to a police source, Constable Azantilo contracted a commercial sex worker for her service, but decided to go for some alcoholic beverages before moving to the agreed hotel room that night.
The two allegedly became intoxicated and upon reaching the hotel room, the lady demanded that the constable paid her the agreed fee of GH¢5 before the act.
The constable was said to have told the victim that he bad bought enough drink to satisfy the two of them and, therefore, was not going to pay her for her services.
The constable was said to have persuaded the woman but she also insisted that until he paid her she would, not allow him to have sex with her.
The insistence of the woman was said to have angered the policeman, who pounced on the woman, brutally assaulted and had sex with her and left her in the room.
The lady was said to have managed to gather some strength and reported the conduct of the constable to the police.
In Tarkwa, another police officer was also arrested for threatening to kill a co-tenant with an AK47 rifle if she did not remove the DStv dish she had installed dose to his window.
According to police sources, the officer became envious of the fact that his colleague had procured the DStv when he could not afford one.
Siaw was said to have asked the colleague to remove the dish because he believed there was a device in the dish that was monitoring his movements.
It said when after days and weeks the lady officer failed to remove the dish the suspect went to book for a rifle for duty and went straight to the lady's door cocked the rifle and ordered her to remove the dish or he would shoot her.

Angrily, Siaw was said to have escorted the trembling lady to his window, forced her to climb the wall to remove the dish in the full glare of the people in the barracks.
His conduct was later reported to the police leading to his interdiction.