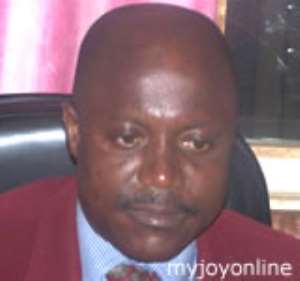 The government has released GH¢2,057,400 for the payment of outstanding allowances to the mobile registration workstation, (MRW) operators of the National Identification Authority (NIA).
The Executive Secretary of the NIA, Prof. Ken Attafuah, who announced this at a press conference in Accra Wednesday, said the allowances covered the period November and December 2008 and January 2009.
He said the money was released by the Bank of Ghana to the ARB Apex Bank for onward transfer to rural banks through which the operators were paid.
Prof. Attafuah said the release of the money demonstrated the importance the government attached to the registration exercise.
He said the authority had since communicated to the 1,521 operators 'and CD controllers that they could, access their money from March 23, 2009.
He attributed the problem associated with the release of allowances to the elections and the transition from the previous to the current government.
The MRW operators who were contracted by the NIA, effective July 2008, embarked on a demonstration in Accra on March 2, this year, to press home their demand for unpaid allowances.
Dr Attafuah expressed concern over the attitude of the MRW operators who embarked on the demonstration for the release of the money, arguing that at the •time they embarked on the demonstration approval had been given for the release of the money.
He said the authority was a law-abiding institution and had to abide by the processes through which the money had to be released, saying the authority "acted prudently with sensitivity".
He said the NIA would vary the contract of the operators and that under the variation the operators would be paid per day when they reported for work.
Prof. Attafuah said the payment per day would total GH¢450 to be paid to each operator per month.
He said with the release of the money, the authority would continue with the mass registration exercise in the Volta Region and that equipment had been deployed to the northern part of the region to commence the exercise from March 31, 2009.
The authority has so far undertaken the mass registration exercise in the Central, Western and Eastern regions.
Prof. Attafuah said after the Volta Region, the exercise would move to the Greater Accra Region and then the Ashanti Region.
He said the NIA was satisfied with the exercise carried out in the three regions, saying that its target was to capture 65 per cent of people in a given area.
He said regional and district offices would be set up to continue with the exercise, which was to register both Ghanaians and non-Ghanaians.
All things being equal, Prof. Attafuah said, the NIA would start issuing the national ID cards from July this year.