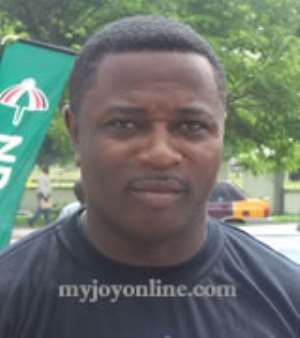 The Appointments Committee of Parliament temporarily resumed sitting to vet the Deputy Minister designate for Local Government and Rural Development, Mr. Elvis Afriyie Ankrah.
Mr. Elvis Afrieyie Ankrah, whose vetting was originally scheduled for March 17, had it postponed after members of the Committee complained of fatigue.
The Commitee has however indefinitely deferred vetting of all remaining Deputy Ministerial Nominees of the President until further notice.
The move, according to Chairman of the Committee, Hon Edward Doe Adzaho, will enable members, who belong to various Select Committees of Parliament, concentrate on passing the budget estimates for the various Ministries, Departments and Agencies for the 2009financial year.
Hon Adzaho told Citi News in an interview that government business faces a great danger of grinding to a halt if Parliament fails to approve government spending for the year before the end of March this year.
"When you approve the Ministers and they don't have allocations, they don't have appropriation, how will they get resources to run their ministries… We have to pass the appropriation bill by the 31st of March and time is not on our side. While the ministerial vetting has not time limit, the appropriation has time limit because what we have and what we are spending to run government machinery and the institutions of state is the vote on accounts which we approved sometime in November of last year and so if you don't there will not be any basis for which government of Ghana can spend".
Less than ten Deputy Ministerial Nominees are yet to be vetted by the Committee.
There are fears the Committee's suspension of work could affect the running of the affected Ministries.
However, Hon Adzaho disagrees and says "as you would know some of the ministries don't even have deputy ministers as at no for example defense… so clearly we have the substantive ministers, we have the chief directors, we have the line directors at those ministries and they should be able to assist their ministers to go through the budget process.
Credit: citifmonline.com