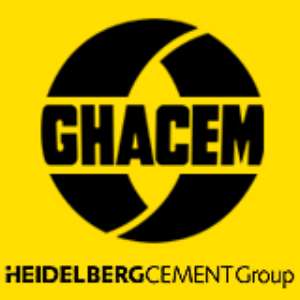 The prices of cement have inched up. The increases are attributable to the continuous decline of the cedi, pushing the cost of the raw material (clinker) up.

Distributors have therefore increased the prices of the products in the retail market.
The prices are said to have gone up from GH¢8.7 to GH¢ 9.2.
The head of communications at Ghacem, Dr. Dorson Amoah confirmed this to Adom News in an interview on Wednesday.
Dr. Amoah described the decision to increase the prices as a very difficult one and acknowledged it is the second increase since the beginning of the year.
"It is with a lot of resistance that we have to increase prices. It's the dollar and the cedi, the disparity is too much. He said prices were first increased on January 23 from GH¢8.03 to GH ¢8.7.
Asked whether prices could go up again before the end of the second quarter of the year, Dr. Dorson Amoah said that will depend on the performance of the local cedi against the dollar.
He disclosed that GHACEM is seriously looking at the long term project of buying clinker, limestone and Chipson locally.
This is a big blow to the Mills led administration which is working hard to put the economy back on track and to make life better for Ghanaians in the face of the global financial recession.
Story by Afia Pokuaa