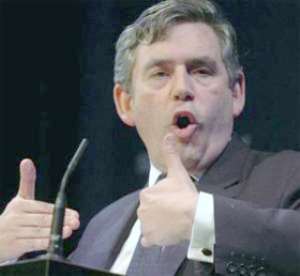 Gordon Brown - Prime Minister, Britain There is an average of 10 jobseekers for every vacancy advertised in UK jobcentres, the TUC has said.
The trade union body said the ratio - which applies to unemployed people who are claiming jobseeker allowance - had more than doubled over the past year.
The TUC said that while 10 unemployed people were chasing every advertised job in January of 2009, a year earlier it was only four per vacancy. The Office for National Statistics is now expected to announce today that UK unemployment went above two million between January and March.
"Rising unemployment has been matched by an equally shocking decline in job vacancies," said TUC General Secretary Brendan Barber.
"The government can no longer claim there is plenty of work available when there are as many as 20 dole claimants per jobcentre vacancy in parts of the country." The British Chambers of Commerce (BCC) intimated last week that UK unemployment would reach 3.2 million - or just over 10 per cent of the workforce - by the second half of next year.