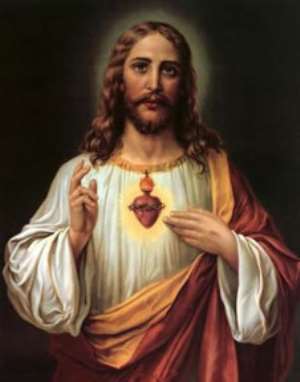 I wonder why the Black race believes that God will still do everything that they are supposed to do for themselves.
I believe that the Almighty God created the human race with a lot of capabilities to think, do and undo things for ourselves. The other races, we all know, are using their heads to think and build their society, but not the Black race.
Blacks pray to God more than any known human race, but still the Black race is the least developed in the word as at now. But they never bothered to ask themselves this simple question, why?
The developed countries worship God the least, yet they respect and obey their countries' laws and regulations than the Black race.
The civil society will not pay its PM a huge ex-gratia just for being a lawmaker
An outgoing President won't take cars and further demand a huge ex-gratia
A political party won't campaign with one manifesto and replace it immediately it comes into office; that criminal will be forced out of office in any normal society.
A thinking and mature society won't pay its MPs $20,000 every year for accommodation when the society can build and house the MPs till they conclude they terms as lawmakers. The current situation is that we're buying a whole 2-3 bedroom house for an MP for a year just for being a lawmaker.
These MPs take loans from the country's purse and most of them don't finish paying for the loan even after leaving office; why can't anybody, be it an MP or the President, resort to the banks if he needs money to undertake a project?
A normal society won't house, furnish, pay electricity bills, water bills, chauffer, cook and fuel a lawmaker; for Christ's sake, they are just MPs and nothing more.
And with some of these examples, we still think we love God more than anyone else? When we look into the eyes of our fellow brethren and mete out inhuman treatments in the name of politics?
I was taken aback when our President said he wished the whole country was turned into a prayer camp, because he thinks prayer is always the solution to our problems. I'm really ashamed that this statement came from our Number One Citizen.
In my perspective, yes, prayer is very good and everybody needs it; but I think God in his own wisdom created us with enough sense for us to think for ourselves.
Credit: Nash [Email: [email protected]]