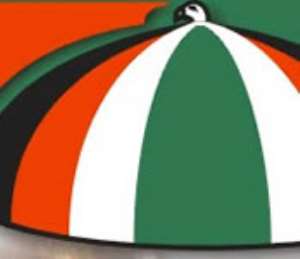 Ward and constituency executives of the National Democratic Congress (NDC) have been cautioned against declaring open support for aspiring Metropolitan, Municipal or District Chief Executives.
Mr Kofi Mintah, Chairman of the Central Region Disciplinary Committee of the party, said showing open support for aspirants would not augur well for unity.
Addressing some executives of the Effutu Constituency of the NDC at Winneba Junction, Mr. Mintah, who was the immediate past Central Regional Chairman of the party, pointed out that executives must serve as supporting pillars for all members and must act in a way to ensure unity.
He cautioned that executives could run in difficulty if a person it supported did not win.
"That can cause the doom for the party in the constituency," he reiterated.
Mr Mintah expressed concern about the behaviour of some members and supporters who had chosen to channel their disagreements through the media, rather than using the party's machinery.
"Washing our dirty linen in public will not do us any good, but rather it will sell the government to its detractors," he added and appealed to such people to be reasonable and considerate in making demands on the government.
Mr. Mintah appealed to the opposition not to be in a hurry to criticize government policies as soon as they were announced but rather, they should take time in analyzing them before commenting on them.