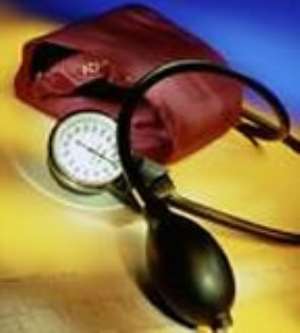 Nurses and paramedics in health facilities in the Gomoa East District are to wear name tags to duty.
Mr. Samuel Sosi, District Director of the Ghana Health Service (GHS) who announced this at an open day held by the health centre at Gomoa Buduatta said the policy was to check indiscipline at the facilities.
The policy would minimize complaints of arrogance, rudeness and showing disrespect to patients against staff of health facilities, he said.
Ms. Comfort Morquah, Senior Staff Midwife in charge of the centre, appealed to the district health directorate to create two community health planning and services compounds within the catchments area of the centre as the 25 communities under it were so scattered that they found it difficult to access services at the health facility.
She said lack of vehicle also made it difficult for the few staff to reach out to the communities.
Ms. Morquah said malaria topped the cases reported at the facility.
Nana Ahunaku Bonsu, Buduattahene appealed to the people to take the facility as their own property and pay regular visits to know the needs of the workers and also to encourage them.
He cautioned them against entertaining quack doctors in their health delivery.
A plaque was unveiled to declare the centre a baby friendly.