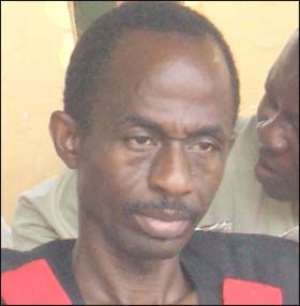 Asiedu Nketia A GROUP calling itself Concerned Youth Association of the National Democratic Congress (NDC) in the Bole-Bamboi constituency has taken a swipe at constituency executives of the party for taking some unilateral decisions against the interest of the youth in the area.
It is therefore appealing to the leadership of the NDC to either immediately address those concerns or incur the wrath of the youth in the constituency.
The group accused party leadership of appointing 10 persons to the assembly without prior consultation with the various parties involved and failing to form a quorum during the said meeting. They therefore want the appointments revoked until the due process is followed even though the said appointees have since been sworn into office.
The spokesperson of the group, Richard Abdulai Kara told DAILY GUIDE that the appointments were not in conformity with the regulations which demanded a 7-member quorum.  
 According to him, only two persons took the decision for the whole party which was in sharp contravention of the right directives, and further alleged that the constitution of the 10 was not representative enough.  
He said those appointed were favourites of the party leadership who the group believed could easily be manipulated not to make informed decisions at assembly meetings.  
Mr. Abdulai was worried that out of the 10, the youth and women were not represented, exposing the biases in the appointment.
Asked which line of action the group would take if their concerns were not addressed, he stated that they would forward the petition to another level to ensure some transparency.
When contacted, the constituency chairman, Alfred Dodovi rebutted the group's claim, saying the quorum as required was formed before the appointments were made.
He indicated that contrary to the group's allegations, four women and one youth were appointed to ensure a balance.  
Mr. Dodovi also denied claims that those appointed were favourites of the executives who could easily be manipulated, adding that they were level-headed persons and could contribute meaningfully to the growth of the assembly.  
He hinted that the names were being forwarded to the regional capital, and allayed the youth's fears of any fishy deals.
From Stephen Zoure, Tamale