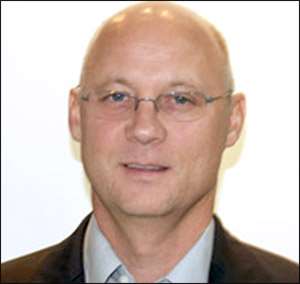 Brett Goschen - MTN Boss Mobile Telecommunication Network (MTN) has assured its Northern region subscribers of quality services, indicating that the company is committed to serving the people of the region.
In a press release, the mobile telephony giant described as unfortunate the action by two groups, the Consumer Advocacy Agency and the Right of the People, both based in the Northern region, who are bent on embarking on various actions to express their dissatisfaction with the company's quality of service in that region.
The company added that it remains fully committed to open and constructive dialogue and is taking steps to engage leaders of the two groups to fully arm them with information about the steps the company has taken to ensure world class services in the Northern region and Ghana as a whole.
It said MTN is presently engaged in extensive roll out of additional telecommunications equipment and latest optical fiber technology infrastructure to expedite the improvement of quality of service.
Over the last two years since entering the Ghanaian market, MTN has invested more than $25 million in telecommunications infrastructure in the Northern region alone, compared with $3 million prior to the firm's entry into the market, the statement added.
Current roll out plans for the region is expect to put in place more than 200 new telecommunications cell sites this year and more than 280 infrastructure upgrades in the second quarter of this year.
In the last three weeks, MTN has experienced challenges with service disruptions in the Northern region due to cuts made in its fiber by contractors from other competitor organizations, the statement further added.
It said the company articulated those challenges to the National Communications Authority (NCA) and subscribers in the region with an understanding that the issues were being addressed.
Indeed, MTN subsequently received commendation from some stakeholders in the region when marked improvements were noted in the service quality. MTN technical teams are working with all necessary stakeholders to resolve the immediate issues within the next seven days.
It took the opportunity to thank its subscribers for their continued loyalty and re-assured all stakeholders of its commitment to achieving the standards that have made it the leader in telecommunications in 21 markets across Africa and the Middle East.
From Business Desk