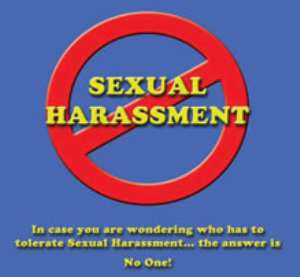 A 70 year-old farmer, Moro Vidja accused of defiling his 14 year-old biological daughter has been remanded in prison custody by the Asamankese Circuit Court until March 18, to re-appeared before it.
Moro pleaded not guilty.
Police Inspector Wisdom Nuworkpor told the court presided over by Mr Emmanuel Siameh, that Moro lived in the same room with her daughter at Sabon Zongo at Asamankese and took advantage to have sexual intercourse with her.
The prosecutor explained that on January 16, this year, the girl visited her mother at Kasoa and the mother on seeing her wondered why she had grown lean.
She questioned her but did not get any satisfactory answer from her and so felt her daughter might be sick and therefore sent her to hospital.
The girl was examined by a Doctor who found that she had been sexually abused and on questioning her, she revealed that her father had forcibly had sexual intercourse with her on four occasions.
On the same day, the father was spotted by the mother at Kasoa and with the help of others, arrested and took him to the Kasoa police station.
Moro was later transferred to the Asamankese police station, where he was interrogated. But he denied the offence.
When the girl was asked who had sexual intercourse with her at the court, she replied it was her father and pointed at Moro in the dock.