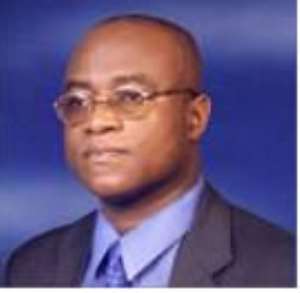 The minority leader Osei Kyei-Mensah-Bonsu has questioned the rationale for exempting English proficiency as minimum requirements for MPs.
According to him, English proficiency was inherent in the 1957, 1969 and 1979 constitutions but was left out in the 1992 constitution on the grounds that it was not "people oriented enough."
Speaking to Joy News on Monday, the minority leader said parliamentary duties require a lot of technical work which demands the basic ability to read and write.
He was reacting to arguments for tertiary education to be set as minimum requirements for parliamentarians.
The Dean of the University of Cape Coast Business School, Prof. Philip Simpson lamented what he says is the sub-standard debates held on the floor of parliament and attributed that to the lack of understanding of the issues by some of the MPs. He called for an amendment of the 1992 Constitution to make tertiary education a minimum educational requirement for MPs.
"If you have attained a certain level of education for example, HND or University Degree, you will have demonstrated a minimum aptitude to do these kind of things…You cannot place an illiterate in a position where literates are supposed to function," he argued.
By article 94(1) of the 1992 Constitution, MPs would have to be citizens of Ghana who must have attained the age of 21 years and must be registered voters, be resident of the constituency for which they stand as candidates and must have paid all taxes.
But Mr. Simpson said that is not enough.
Whilst agreeing with the general principle for a minimum standard of education to be set, Hon Osei Kyei-Mensah-Bonsu is unsure whether the tertiary education should be the cut-off point.
He lamented the performance of some of his colleagues, and called for more discussions on the minimum educational requirements for MPs.
Story by Nathan Gadugah