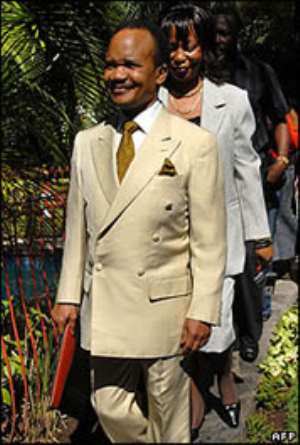 The Lusaka magistrate's court has set July 20 as judgment day in the case in which former president, Fredrick Chiluba is charged with theft of public funds.
This is in a case in which Chiluba is jointly charged with former Access Financial Services directors, Aaron Chungu and Faustin Kabwe for theft of public resources.
Ndola High Court registrar, Jones Chinyama, sitting as a magistrate, set the judgment day after defence lawyer John Sangwa informed him that the defence had closed its case.
Mr Chinyama directed the defence to tender in its written submission by April 24.
The magistrate said the State will reply to the written submission by the defence on May 22.
He also set April 22 and 24 as days for mention and the accused will be free from attending court on those days.
Chiluba and his co-accused, Chungu and Kabwe called Attorney General, Mumba Malila as their last witness.
They also called Skyjet Travel managing director, Sultsiwi Melwani, and acting special assistant to the president, Joseph Jalasi as other witnesses before the closure of the case by the defence.