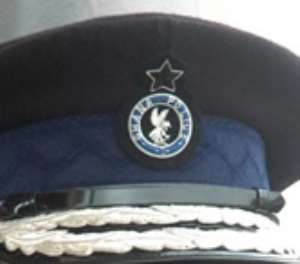 Latest reports from the Accra West Divivional Police has revealed that the 31-year-old self-styled lecturer at the Ghana Institute of Management and Public Administration (GIMPA) currently being investigated for fraud had also defrauded two women of sums totalling GH¢106,OOO, after telling them he would add the monies to his own to marry them.
The women, alleged to be employees of two reputable banks (names withheld) in Accra reported their plight to the police following an earlier publication in The Spectator of Saturday, March 7,which published the arrest of the suspect who described himself as "Dr Andrew Mensah".

DSP Ebenezer Oppong, the Accra West Divisional Police commander, who disclosed these to The Spectator said that the management of Angel-Hill Hotel at East Legon had also reported that the suspect incurred a bill of GHc182,000 when he lodged at the place recently.
DSP Oppong said, the suspect who is currently on police enquiry bail would be arraigned before court as soon as investigations were completed.
Meanwhile the authorities of GIMPA have denied that the school has a staff member by that name.

The police, upon a report by the staff of Evita Hotel near North Kaneshie in Accra, arrested the suspect for allegedly incurring hotel bills covering board and lodge at the hotel and attempting to runaway.
The suspect who also claimed to be the Executive Director of African Solutions Company Limited aroused the suspicions of the hotel Staff with his boastful talk and wild assessions with females whom he entertained with food and drinks such as whisky and amarula bought on credit.