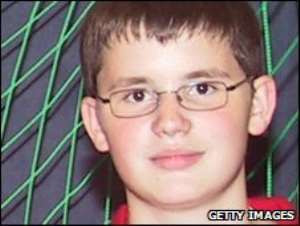 The German teenage gunman who killed 15 people on Wednesday shot one of his victims at a psychiatric clinic where he was to be treated for depression.
Tim Kretschmer was treated at another clinic in nearby Weissenhoff between April and September before his care was transferred to the centre in Winnenden.
But he never resumed the outpatient therapy sessions, investigators said.
Police have meanwhile been looking into the authenticity of an internet warning said to have been posted by Kretschmer.
A police spokesman, Klaus Hinderer, said a search of the 17-year-old's computer had found no evidence that he had made the posting.
Prosecutors said they were trying to reach the US-based provider of the chatroom site where the warning reportedly appeared.
In it, Kretschmer, who killed 12 people at Albertville secondary school in Winnenden and three in the nearby town of Wendlingen before taking his own life, purportedly bragged about his plans.
The internet site on which the message was alleged to have been posted, Krautchand.net, has been temporarily shut down.
It has been replaced by a message apparently from the website hosts saying: "No killing spree was announced here."
"We don't know what exactly the authorities claim to have found on the perpetrator's PC. Maybe he visited the site, but he definitely didn't write the post that went through the news, because that one never existed."
Experts told the BBC they believed an image of the purported post that was uploaded onto Krautchand.net may have been faked in Photoshop, using an older, genuine entry by Kretschmer.
'Proof of illness'
After shooting dead nine students and three teachers at his former school on Wednesday morning, Kretschmer walked across the road towards the psychiatric clinic opposite and killed a man, thought to be a gardener.
On Thursday, Stuttgart district prosecutor Siegfried Mahler revealed that the teenager was supposed to undergo treatment for depression there.
He said Kretschmer had attended five sessions between April and September last year at a clinic in the town of Weissenhoff, and was expected to continue outpatient therapy in Winnenden, but broke off the treatment.
"At the physical examination for the army, he provided proof of an illness that required a psychiatric treatment," Mr Mahler told a news conference.
Under German law, all men are obliged to serve nine months either in the military, which they can refuse, or do civilian service.
Officials said Kretschmer had graduated from Albertville school with average grades in 2008 and had been studying sales at a vocational school since.
Although he played table tennis and lifted weights, his main hobbies appeared to be shooting and spending hours on his computer, where investigators found pornographic and violent films, they added.
His father was a successful businessman who legally owned 15 weapons - including the Beretta handgun used on Wednesday - and belonged to a gun club that both attended regularly for shooting practice.
"He was well-trained in firing weapons," Baden-Wuerttemburg state Interior Minister Heribert Rech said of the teenager.
Officials said Kretschmer fired 112 rounds during the three-hour shooting rampage on Wednesday, including 60 in the school.
Germany's Bild newspaper reported students as saying he had gone into one classroom three times, asking: "Aren't you all dead?"
Hans-Dieter Wagner, police director for the Esslingen area, said that after the shootings at the school and clinic, commandeered a car, held a gun to the head of a hostage and asked him: "Should I have fun and pick off some more drivers?"
He went on to kill an employee and a customer at a car showroom in Wendlingen.
Officials say he still had more than 130 rounds of ammunition left when he was cornered by police and shot himself.
The motive for the rampage remains unclear, although Kretschmer appears to have targeted women inside the school. Eight of the nine students and all three of the teachers he shot dead were female.