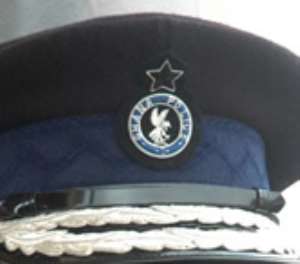 Following pressure by pupils of Mpasatia Junior High School, the Nkawie police have been compelled, to prosecute the school's head teacher accused of defiling one of the female pupils.
Early in the week the pupils had threatened to go on demonstration to voice their suspicion that moves were being made to "kill" the case.
On Wednesday, the head teacher, Michael Tano, 43, was put before the Nkawie Circuit court in the Atwiwa Nwabiagya District.
His plea was not taken and he was remanded into prison custody for nine days.
Until the pupils threatened to stage a demonstration in the town to demand justice, the police were said to be dragging their feet on the matter.
The Nkawie Divisional Police Commander, ACP Kwame Tekyi Pokti had earlier told the Times on telephone, that the head teacher had defiled a 15-year-old pupil of the school at his residence on March 3. He said the act took place while the school was engaged in a football match with another school at nearby Kwantinti.
Tano allegedly asked the victim and two of her friends to stay behind to attend to certain visitors he was expecting.
Mr Poku said the pupils obliged. However, the supposed visitors did not turn up so they decided to leave but the head teacher restrained them. He asked the victim to buy him food but on her return, her colleagues had gone.
ACP Poku said the headteacher asked the girl to put the food in his office and followed her to the office, locked the door and forcibly had sex with her. He warned her never to tell anyone about what happened.
The Police Commander said three days later, the victim developed abdominal pains and she narrated her ordeal to her aunt, who together with the girl's parents, sent her to Toase clinic where it was confirmed that she had been defiled.