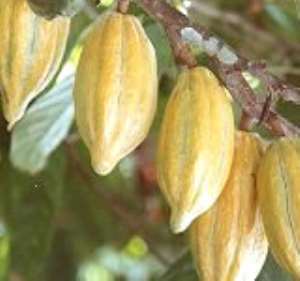 Ghana, the world's second-biggest cocoa producer, bought 0.3 percent more beans from farmers in the first 24 weeks of the season, according to two people with access to the information.
Purchases reached 531,282 metric tons through Feb. 26, compared with 529,739 tons a year earlier, the people said, who declined to be named because the information is confidential.
The data include total purchases of cocoa declared by private licensed buyers who act on behalf of the state-run Ghana Cocoa Board.
Ghana's annual cocoa harvest, which is produced mainly by small-scale farmers in the rural center of the country, may rise to about 700,000 tons this season, from 680,000 tons a year earlier, the Cocoa Research Institute of Ghana said in October.