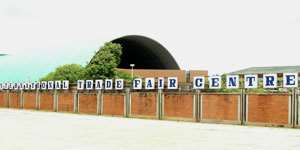 Exhibitors at the on-going 13th Ghana International Trade Fair have lamented the poor patronage by the public.
They attribute it to poor publicity by the organizers. The fair, an opportunity for exhibitors to conduct brisk business, has been on-going for the past three weeks but has recorded little or no impact.
Some of the exhibitors who spoke to Joy News blamed the Ghana Trade Fair Company for not doing enough to advertise the event.
They claim huge amounts of money were charged by the organizers without putting measures in place for them to plough back their investments.
Some of the patrons were also critical of the exhibitors. "They think the fair is only about selling, but sometimes it's an opportunity to advertise their products and to establish business contact," one of the patrons told Joy News.
The theme for this year's fair is "Enhancing Ghana's trade potential."
Meanwhile, the head of marketing at the University of Ghana Business School Bob Henson has blamed the poor patronage on misunderstanding of the aims and objectives of the fair for the organizers, exhibitors alike.
He added there is a possibility of fatigue and called for varieties in the organisation of future events.
Story by Nathan Gadugah