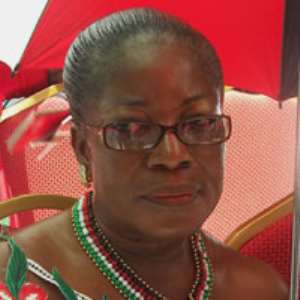 Benyiwa-Doe speaks to Joy FM
Central Regional Minister Ama Benyiwa-Doe has dismissed suggestions that she is using her position to harass political opponents in the region.
The opposition New Patriotic Party (NPP) has accused the minister of being behind the arrest of Fiifi Darko, the Assin North constituency chairman of the party.
Regional Secretary of the NPP Mr Albert Essuman alleged that Mrs Benyiwa-Doe ordered the arrest of the constituency chairman but the minister has denied.
"I think they are using that to muddy the waters," she said.
Police arrested and detained Mr Darko in connection with a robbery attack on Mrs Benyiwa Doe in December last year.
The Central Regional Police Commander DCOP Akayire Kampara conceded Mr Darko was not present when some activists of the NPP allegedly attacked Mrs Benyiwa Doe and stole her mobile phone and money.
He however hinted the suspects were on an errand for Mr Darko when they committed the crime.
The police said it would pursue the case to ensure the culprits are brought to book.