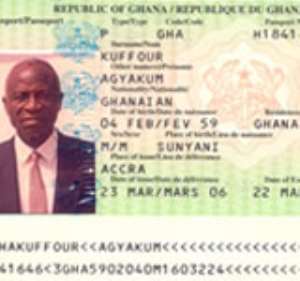 It is without a doubt that president Mills is determined to reduce government expenditure and possibly save resources for national development. Some argue just reducing the number of ministers would not be enough, but if the reduction could even save just enough to build one classroom to provide better teaching and learning environment in a deprived community I would say it is worth it.
We are wasting lots of money on our diplomatic missions. A classical case is what is happening at the Ghana High commission in the UK. Some people don't understand why some of us are consistently raising the 'red flag' over this issue but we may be vindicated when government takes a critical look at the operations of our diplomatic missions. I believe the government would turn their attention to the activities at the diplomatic missions in due course, we are patiently waiting.
When that time finally arrives, I would kindly request that President Mills and the Foreign Minister should as a matter of course take a critical look at the following points I am going to make. I believe we could save more millions if we conduct forensic auditing and restructuring activities in our missions.
Currently, the High Commission operates two offices at 13 Belgrave Square, London, SW1X 8PN and 104 Highgate Hill, London N6 5HE. To me we need to review this and see if they represent value for money. Recently, before the departure of the former High Commissioner, H.E Annan Cato, he said the high commission spent over £1.8m renovating the property at Belgravia square. He said the original sum for the works was £800,000 but ended up being £1.8m. We also understand that the contractor was not even a Ghanaian; someone close to the former government was asked to go and register a company in Ghana and later awarded the job to refurbish 13 Belgrave Square at a cool £1.8m. How the contract was tendered and the eventual contractor selected is still covered in secrecy. We have may Ghanaians in the UK who are qualified well enough to carry out refurbishment works, I am talking about Civil Engineers, Architects, Electrical Engineer's and all trades workmen. Why are we always discriminating against our own? There is always a silly excuse that Ghanaian contractor's do shoddy works, why don't we give them the necessary training and equipment to do the jobs?
During the tenure of Mr. Isaac Osei as the High Commissioner, we understand that some properties were purchase in the name of the High Commission to house staff; we also understand that some of these properties have been sold, some are being rented out to the public, The estate department at the High Commission would not give any records of these properties, why? Ghanaians are now crying for a Ghanaian Community Centre in the UK. The High Commission itself has no facility to host public events; they always spend lots of money paying for space to host social gatherings.
The high Commission operates various departments with impressive roles and responsibilities on paper but little or no evidence that Ghana is receiving any benefits from these departments.
Look the following:
Public Affairs/Information Department
We are told this department is responsible for general promotion and marketing of Ghana through tourism, culture, political and multilateral activities within Ghana.
What information are they providing to public in the UK? The only time you hear about Ghana High Commission in the UK is if the President is coming to the UK, when we mark our independence days etc. This department can do far better than they are doing at the moment.
This department employs people, provides them with cars, accommodation, free telephones etc, just like ministers in Ghana, how productive are all these people?
Can we do more with less in time of global economic downturn?