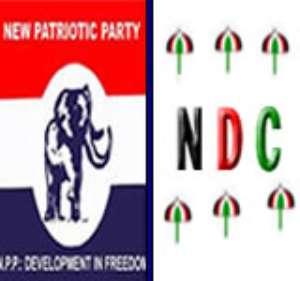 The controversy surrounding the ill- health of Abu Mohammed, an NDC activist purported to have been beaten to pulp by thugs of NPP continues unabated.
Latest information indicates Mohammed was knocked down by a vehicle which initially affected his ability to walk, contrary to claims by the NDC.
Fiifi Kwetey, Deputy Finance and Economic Planning Minister designate in the heat of the December 2008 elections, alleged Mohammed had been crippled following intense assault by thugs working for the NPP presidential candidate Nana Akufo-Addo.
The allegation resurfaced during the vetting of Fiifi Kwetey for the position of Deputy Finance Minister with Atta Akyea, MP for Abuakwa South challenging him to produce evidence of his claims.
Subsequently Anthony Gyampo, the Eastern Region Secretary of the NDC insisted Mohammed had been bedridden for a long time and has been limping on one leg following the assault.
"He cannot walk properly he has been using a walking stick," Mr. Gyampo told Citi FM on Wednesday.
But the former Municipal Chief Executive of Kyebi, Emmanuel Asihene said the allegation is untrue and fabricated to destroy the reputation of the NPP.
He also challenged the NDC to produce evidence of the party office it alleged was burnt down by the NPP.
However, a correspondent from Kyebi, Eric Gyasi Paintsil told Citi FM, Abu Mohammed has been walking for the past three months without a stick.
A resident who spoke to Gyasi conceded Mohammed, also known as commander, was assaulted during the 1996 election but was treated fully.
He said Mohammed was later knocked down by a vehicle, which generated fears that his leg will be amputated.
He was happy Mohammed was finally treated and could walk.
Listen to excerpts of the different versions in the attached audio.

Story by Nathan Gadugah