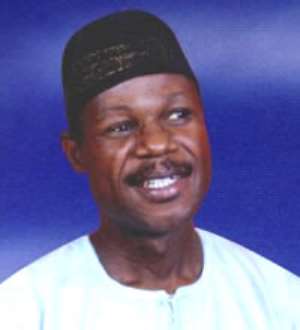 Even before the performance of the final funeral rites of the late Member of, Parliament (MP) for Jirapa, Mr Edward Salia, on March 21, 2009, the scramble for his seat has started in earnest within the National Democratic Congress (NDC).
Reliable sources close to the party hinted the Daily Graphic in Wa that eight people, including three prominent ones, namely, Dr Paul Deribah, Dr Francis Dakorah, an anthropologist based in the United Kingdom, and Prof. Bruce Banoeng-Yakubu of the University of Ghana, had picked forms to contest the primary at the close of nominations last Sunday.
According to the sources, each contestant would be expected to pay GH¢1,000 as nomination fee in order to qualify for the primary.
The late MP, who passed away about a month ago, won the 2008 parliamentary election while on his sick bed with a little over 15,000 votes, as against 6,000 for the New Patriotic Party (NPP) candidate, even though Mr Salia never campaigned.
This scenario, therefore, makes the upcoming by-election very exciting and competitive, as the opposition NPP is also working very hard to win the seat to add up to its number of seats in Parliament.
Meanwhile, the Electoral Commission has earmarked March 17 and 18, 2009 as the days for the filing of nominations by the candidates of the various political parties, while the election will be held on April 7, 2009.