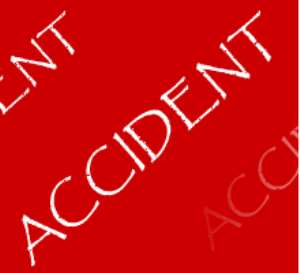 At least 10 people have been killed in a series of shootings across two towns in the southern US state of Alabama.
Officials say there were at least four separate shooting incidents, before the gunman killed himself.
He fired on homes, a petrol station, shops and vehicles in Samson and Geneva near the Florida border.
Five people - including a child - were killed in one home. Some of the victims are believed to have been members of the gunman's family.
The body of his mother has been found at her home, which was burned down, the Associated Press agency quotes local coroner Robert Preachers as saying.
It is not clear whether she was shot. The coroner added that the suspect had killed his grandparents, aunt and uncle in Samson.
Gunfire exchange
The gunman fired shots at other targets in the town.
"He just cruised his automobile through Samson and was spraying the people with semi-automatic weapons [fire] at random," the Reverend Mike Shirah, of Geneva's Maple Baptist Church, told the BBC.
From Samson, he drove 19km (12 miles) east to Geneva. At one point, officers rammed his car and gunfire was exchanged.
Geneva police chief Frankie Lindsay said the man had shot at the patrol with an automatic weapon.
"About 11 rounds hit my vehicle," he told the BBC. "Some of the shrapnel from the bullets did enter my shoulder."
The suspect fired a total of 30 rounds during the exchange with police, officials say.
A police officer told Reuters news agency that two of the dead were the wife and child of a deputy sheriff.
There is no indication yet of a motive for the killings. The FBI has sent an agent to assist the local sheriff's office.
Samson has a population of about 2,000 people; Geneva's population is about about 4,400. The towns are near the Florida border.
The BBC's Andy Gallacher in Florida says the towns are in a quiet rural area and the local community will be shocked that this incident has happened in a such a place.