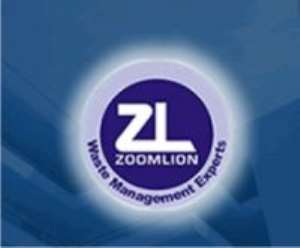 An opinion leader and resident of Laterbiokorshie, Mr Nii Okai Tagoe, has expressed displeasure about the way Zoomlion workers charge illegal fees ranging from GH¢1.00, GH¢1.50, and GH¢2.00 before allowing residents to dump their refuse into the containers.
He believed this had probably contributed to the indiscriminate dumping of refuse anywhere in the metropolis.
This came to light when the National Democratic Congress (NDC) Member of Parliament for the area, Mr Theophilus Tetteh Chaie, organized a cleanup exercise to raise awareness in the area and to enable the people at Larterbiokorshie team up to change the face of the environment for the future generation.
Mr Tagoe later appealed to the MP to provide more containers to deter people from throwing refuse anywhere in the area which is putting the lives of the residents at risk always.
Mr Samuel Blankson, Zoomlion District Supervisor for the area when contacted admitted the complaints made by the residents but explained that,
the company had allocated free bins to areas, like Abossey Okai, Graphic Road, Kaneshie First Light and Mortuary Road at the cost of GH¢10.00 per home where their refuse would be collected by the tricycles only.
He said this exercise was designed for areas where their vehicles could not pick up the refuse from the containers to the dumping sites and that was why their workers were collecting those fees from residents at where there were no free bins.
In the massive cleanup itself, the MP reminded the people that a clean and healthy environment is the surest guarantee of good health and urged them to keep their surroundings clean at all times.
He advised the people to refrain from indiscriminate throwing into gutters and drains refuse which are likely to block water ways and result in the spread of diseases.
Mr. Chaie said he would ensure that his one-year programme of promoting good health in the area would be sustained and maintained to create a clean and healthy environment in Accra.
Mr Gambo Wangabi, Assemblyman for Larterbiokorshie, said everybody was aware of the issue of sanitation and how hazardous it could be to the health of the people and expresses concern why people continue to litter the environment.
He said the problem was no longer with the Accra Metropolitan Assembly (AMA), "but rather ourselves and if we change our attitudes and create clean and healthy environment at the individual level, things would be better for all of us."
GNA